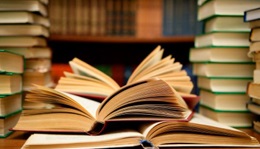 The Art of Critiquing
It's been said that everyone's a critic but in writing, critical analysis takes on a whole different meaning. In this course, learn the basics of critiquing yourself and your peers in any genre. Critiquing is a vital part of evaluating one's writing while on the path to publication. In this hands-on course, learn techniques on how to be critical but not harsh by understanding genre, writing basics and diversity of voice such as Indigenous and people of color. Multi-published author Carol MacLeod, writing as Lynn Crain, has participated in critique groups throughout her 40+ years in publishing, including ones she's started, as she learned to go from idea to finished product. Students will understand the basics of critiquing for themselves and others through the act of critiquing. They will also learn graceful tactics when dealing with authors outside their own genre and ethnicity. This six hour Continuing Education course fulfills .6 Continuing Education Units (CEUs) which will be awarded via digital badge and PDF certificate.
Carol MacLeod is the author of over 25 short stories, novellas and novels. Through her promotion plans she has become a bestselling author for her publisher, an Amazon bestselling author and an award-winning author. She is an IAIA alumna of the Master of Fine Arts in Creative Writing.
This course is eligible for discounts for current students (60%) and Alumni and Seniors age 65+ (20%). Contact the Continuing Education Manager at 505-424-2308 with proof of eligibility for the Discount coupon to enter before you submit payment.
This class will be in CLE room 128 and via Zoom.
Tuition:
$63.00
---
Class Length:
3 Weeks
---
Course Sections — Fall 2022
To Be Selected

Center Lifelong Ed.Conference Conference Room #1

Day

Mon

Time

6:00 PM - 8:00 PM MT

Dates

Nov 7, 2022 to Nov 21, 2022