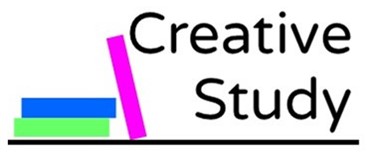 Creative Study: Unlimited Business & Financial Seminars for Creatives
CreativeStudy — A New Resource for Creative People!
Being an artist is real work! CreativeStudy gives you the info you need to work smarter. It's a self-paced learning platform, packed with resources developed specifically for creative individuals. We know that thinking about business can sometimes feel intimidating, so CreativeStudy is a non-judgemental platform designed with you in mind.
Once you are enrolled, you'll find: • Content and downloads applicable to you and your practice • An evolving and welcoming space for creatives to focus on their short and long-term financial health • A growing resource that currently includes 29 videos with accompanying references, links, and worksheets, 20 courses on freelance finance, contracts, the fundraising ecosystem, budgeting, taxes, credit, debt, intellectual property, healthcare, and more, 17 experts, including creatives who are also law, business, and finance professionals, User Way accessibility and closed captioning on all videos. CreativeStudy also produces live Q&As with its speakers. Subscribe to CreativeStudy's mailing list to be invited to these programs for FREE.
Only a single subscription registration is needed. Registration window for new subscribers will open and close with each semester. IAIA students, alumni, and employees should contact the CE manager for access to a FREE subscription.
100% online. All classes are webinars and live streamed
Tuition:
$25.00
---
Class Length:
20 Weeks
---
Course Sections — Fall 2023
To Be Selected

online

Day

Mon

Time

12:00 AM - 12:00 AM MT

Dates

Aug 14, 2023 to Dec 15, 2023