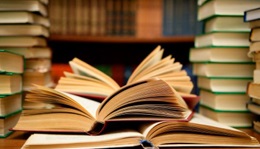 The Lure of Romantic Fiction
In this course, learn the basics of writing romantic fiction. Romance is a billion-dollar business and has fascinated readers for hundreds of years. Learn what romance is, the various genres as well as marketing and resources by Carol MacLeod, w/a award-winning multi-published romance author Lynn Crain, as she takes you through the basic steps from ideas to finished product.
Indigenous authors are encouraged to attend this course as they are an underserved community in the world of romantic fiction. Romance readers the world over are a very diversified group of people who are voracious readers and love new authors, new points of view and a look into a world they've never seen. Indigenous authors can fill a niche in this very lucrative market and obtain a fulfilling career. The expected outcome is that the student/author will gain a good understanding of the romance genre, its markets and be able to produce a short story, novella or novel after the class of a romantic nature. This six hour Continuing Education course fulfills .6 Continuing Education Units (CEUs).
Carol MacLeod, writing as Lynn Crain, is a best-selling, award-winning author of over 25 books, many of them self-published. Her writing includes many fiction genres such as romance, science fiction and fantasy as well as non-fiction articles about writing. She brings nearly forty years of publishing experience to the classroom. Carol is an IAIA alumna and graduated with an M.F.A Creative Writing.
This course is eligible for discounts for current students (60%) and Alumni and Seniors age 65+ (20%). Contact the Continuing Education Manager at 505-424-2308 with proof of eligibility for the Discount coupon to enter before you submit payment.
This class will be in CLE room 128 and via Zoom.
Tuition:
$63.00
---
Class Length:
1 Days
---
Course Sections — Fall 2022
To Be Selected

Center Lifelong Ed.Conference Conference Room #1

Day

Sat

Time

6:00 PM - 7:30 PM MT

Dates

Oct 25, 2022 to Nov 8, 2022