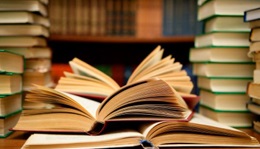 Acting Tools for the Trade
This course provides students with the techniques and tools they need to prep a character, give them methods of self-direction for their scenes, and gets them ready to walk on to set with the tools to deliver an effective performance.
Students will learn tools to prepare a character and their scenes, concepts central to film acting; continuity of performance through takes and hitting one's mark for the camera. Students will also learn who is on set, what their jobs are, and what an actor could expect when they show up for their call time.
Hank Rogerson is an award winning actor, director and producer with 30 years of experience. As an actor he has worked on Sicario, Whiskey Tango Foxtrot and Flamin' Hot, as well as Breaking Bad, The Girlfriend Experience, Preacher and Outer Range. Hank was born in Boston, raised in Massachusetts, and after graduating from Dartmouth College, spent 15 years in Los Angeles working in TV (Murphy Brown/Judging Amy/Melrose Place) and theater (The Odyssey and Company of Angels), and training in Meisner with The Laura Henry Studio.
As a Producer/Director, Hank made Shakespeare Behind Bars, the award winning and critically acclaimed Sundance documentary. He has also worked as a professor of film at USC, The College of Santa Fe and the University of New Mexico. He has been living and teaching acting in Santa Fe, NM for over 15 years. (View his profile at https://www.imdb.com/name/nm0737276/?ref_=nmbio_ov)
Cost: $150. Current IAIA undergraduate and graduate students will pay $60. Current IAIA employees, alumni, and Seniors 65+ will pay $120. This eighteen-hour course is eligilble for 1.8 CEUs.
Tuition:
$150.00
---
Class Length:
4 Weeks
---
Course Sections — Fall 2023
To Be Selected

Online Online Course

Day

Thu

Time

6:00 PM - 9:00 PM MT

Dates

Oct 26, 2023 to Nov 18, 2023