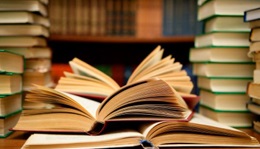 Colonization & Decolonization in the 21st Century
This class will explore the roots of colonization and how that phenomenon played out through history leading up to contemporary manifestations of the colonial model. Contemporary models of colonialism will be explored along with the impacts of those models on communities and individuals. Decolonization efforts that are being applied in many contemporary situations will be examined.  At the end of this course, the student will have become familiar with the historical roots of colonialism,  be able to reference from personal experience and academic study how colonialism is still impacting communities directly and indirectly and will have explored community efforts to decolonize from contemporary models of colonization. This course is for both Indigenous and non-Indigenous people.  
Stephen Wall, J.D. (White Earth Nation) was conferred the status of IAIA faculty emeritus in 2019, after teaching for 14 years in the Indigenous Liberal Studies Department, as well as being awarded IAIA faculty of the Year in 2009 and 2017. He has been a Tribal Justice Specialist, Chief Judge for the Mescalero Apache Tribal Court, Behavioral Health Coordinator for the Tohono O'odham Nation Health Department, Community Alcoholism Prevention Team Member for the Albuquerque Area Indian Health Board, Research Analyst for the American Indian Law Center at UNM, and Cultural Studies and Political Science Instructor at Fort Lewis College, as well as offering other numerous tribal law consultations, presentations on culture and history, and publications in those areas. Stephen has a Special Program degree in Law for American Indians and bachelor's degree in Anthropology, minoring in Political Science and Business.  
Cost: $146.00. Current IAIA undergraduate and graduate students will pay $58. Current IAIA employees, alumni, and Seniors 65+ will pay $117. If your discount does not appear at checkout, contact the CE Manager before you pay. This seventeen and a half hour course is 1.75 CEUs
Tuition:
$146.00
---
Class Length:
6 Weeks
---
Registration for this course for Spring 2023 is currently
closed
.
Course Sections — Spring 2023
Stephen Wall

online

Day

Mon

Time

6:00 PM - 8:30 PM MT

Dates

Jan 23, 2023 to Feb 27, 2023

Registration for this class is closed.
Stephen Wall

online

Day

Mon

Time

6:00 PM - 8:30 PM MT

Dates

Mar 20, 2023 to May 1, 2023