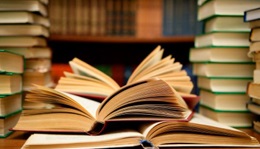 Financial Planning to make your money last & help others
It's more important than ever to have a plan to achieve your financial goals, and this course will cover the steps to help you build that plan. At the end of this course, you will have a thorough understanding of each of the steps so you help yourself financially, as well as others who may be in need of financial assistance.
Instructor: Nerre Shuriah leads First Citizen's wealth planning team and is responsible for the creation and support of a client-centered, goals-based, advisory culture. Nerre and her team focus on providing planning expertise for highly complex issues and strategies. With more than 24 years of experience in estate planning and taxation, she has extensive planning experience in helping high net worth clients navigate the difficult and confusing landscape of tax and wealth planning. Nerre is a graduate of Boston College Law School with a JD, an LL.M in taxation from Boston University School of Law, and is a certified exit planning advisor. As a published author and speaker, Nerre delivers engaging and informative presentations that help her audience better understand the complexities of these highly specialized areas.
This course is eligible for discounts for current students (60%) and Alumni and Seniors age 65+ (20%). Contact the Continuing Education Manager at 505-424-2308 with proof of eligibility for the Discount coupon to enter before you submit payment.
Tuition:
$25.00
---
Class Length:
1 Days
---
This course is currently
unavailable
.
To place yourself on a wait list for this course, please contact
parmstrong@iaia.edu.
Course Sections — Fall 2022
To Be Selected

Day

Mon

Time

12:00 PM - 1:00 PM MT

Dates

Oct 4, 2022 to Oct 11, 2022

This course is currently unavailable.