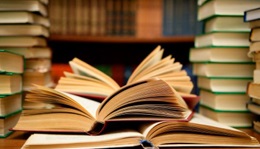 Investing for your future & generations to come
This class will discuss investing to build wealth that benefits you and others for future success. Topics covered during the class will include long-term investing, benefits of compounding, what risk means, market volatility types of investments (i.e. stocks, bonds, mutual funds, ETF's, etc.), and social investment approaches. Upon completion of this course you will have a thorough understanding of investment topics to help accomplish your long-term financial planning goals. This two-hour Continuing Education course fulfills .2 Continuing Education Units (CEUs).
Justin Marcinkiewicz is a Portfolio Strategist for our Institutional Services Group. Justin functions as the liaison between the First Citizens Capital Management Group and institutional clients to develop and oversee investment policies, asset allocations, manager structure, performance analytics, articulate market dynamics and macro-economic conditions. Justin joined First Citizens Bank in 2014. Prior to working in his Portfolio Strategist capacity, he was a Portfolio Strategy Analyst specializing in performance reporting, portfolio monitoring and investment reviews. Justin also spent time within our Trust Department as a Trust Systems Analyst conducting project management for our private wealth group, Capital Management Group, and operations teams. Justin graduated from Campbell University earning a Bachelor's degree in Trust and Wealth Management and a minor in Financial Planning. He is currently participating in the CFA® Program.
This course is eligible for discounts for current students (60%) and Alumni and Seniors age 65+ (20%). Contact the Continuing Education Manager at 505-424-2308 with proof of eligibility for the Discount coupon to enter before payment.
Tuition:
$25.00
---
Class Length:
1 Days
---
Course Sections — Fall 2022
To Be Selected

online

Day

Mon

Time

12:00 PM - 1:00 PM MT

Dates

Nov 8, 2022 to Nov 8, 2022