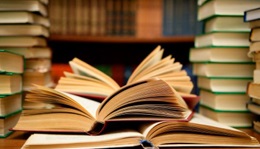 Colinizarion & Decolinization in the 21st Century, Part 2
The course is a continuation of Colonization/Decolonization in the 21st Century, this course will explore values, strategies and actions that lead to decolonization. Completion of Colonization/Decolonization in the 21st Century (HI03) is a pre-requisite for this course.
Upon completion of this course, the students will: - Understand the role of values in the decolonization process - Learn about 4 basic values that are held by Indigenous people which can direct decolonization - Identify opportunities for decolonization personally and within the community  
Stephen Wall (White Earth Nation) was conferred the status of IAIA faculty emeritus in 2019, after teaching for 14 years in the Indigenous Liberal Studies Department, as well as being awarded IAIA faculty of the Year in 2009 and 2017. He has been a Tribal Justice Specialist, Chief Judge for the Mescalero Apache Tribal Court, Behavioral Health Coordinator for the Tohono O'odham Nation Health Department, Community Alcoholism Prevention Team Member for the Albuquerque Area Indian Health Board, Research Analyst for the American Indian Law Center at UNM, and Cultural Studies and Political Science Instructor at Fort Lewis College, as well as offering other numerous tribal law consultations, presentations on culture and history, and publications in those areas. Stephen has a Juris Doctorate from the University of New Mexico and a Bachelor's degree in Anthropology from Fort Lewis College.  
Cost: $146. Current IAIA undergraduate and graduate students will pay $58. Current IAIA employees, alumni, and Seniors 65+ will pay $117. This seventeen and a half hour course is eligible for 1.75 Continuing Education Units. (CEU's).
Tuition:
$146.00
---
Class Length:
8 Weeks
---
Course Sections — Fall 2023
Stephen Wall

Online Online Course

Day

Wed

Time

6:00 PM - 8:30 PM MT

Dates

Oct 11, 2023 to Nov 29, 2023