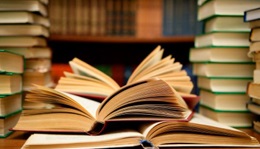 Credit 101
Credit plays an important role in the development of one's financial and business life. Whether seeking financing from a lender or even through credit cards, credit determines the availability of credit and the cost that you pay for access to those funds. In addition, some auto insurers and employers also base decisions on credit. In this webinar, attendees will learn what makes up your credit score, where you can find your credit report for free, and tips for improving your score.  We will also focus on resources and tools that can make the teaching of credit repair more exciting.
Mark Thompson serves the Executive Director of Indian Dispute Resolution Services. He also guides the IDRS Acorn Project, IDRS' microenterprise development program, where he provides entrepreneurial training and technical assistance to Native American entrepreneurs and works with businesses operated by Native American tribes to conduct feasibility studies, develop business plans, establish internal accounting procedures and secure grant funding to further economic development through the creation of small businesses in Indian Country.
Cost $25. Current IAIA undergraduate and graduate students will pay $10. Current IAIA employees, alumni, and Seniors 65 will pay $20. If discount does not appear at checkout, contact CE Manager before you pay. This 1.5 hour course is eligible for .15 Continuing Education Units (CEU's).
Tuition:
$25.00
---
Class Length:
1 Days
---
Course Sections — Spring 2023
To Be Selected

online

Day

Thu

Time

5:30 PM - 7:00 PM MT

Dates

Apr 13, 2023 to Apr 13, 2023