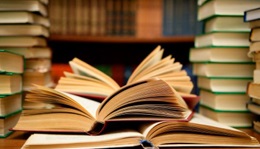 Poetry Writing Weekend
If this workshop captures your interest, you probably understand that poetry is a part of our daily lives. We will begin by reading poems then explore writing in open and fixed forms, and most important of all, we will share our poetry to strengthen our poetic voices. Workshop sessions will include discussion of poems after which we will focus on the sharing and reading your work. Be prepared to immerse yourself in poetry, to read and share your work, and create at least three new poems during our poetic weekend together. Recommended, but not required reading: James Wright, Above the River Li-Young Lee, Book of My Nights Momaday, The Way to Rainy Mountain Tapahonso, A Radiant Curve
This eleven-hour course is eligible for 1.1 Continuing Education Units (CEU's). Current IAIA undergraduate and graduate students will pay $47. Current IAIA employees, alumni, and Seniors 65+ will pay $94. If discount does not appear at checkout, contact CE Manager before you pay.
Luci Tapahonso (Diné) is Professor Emerita of English Literature (University of New Mexico 2016) and served as the inaugural Poet Laureate of the Navajo Nation. She is a recipient of a 2018 Native Arts and Culture Foundation Artist Fellowship. More information about Luci is available at https://www.lucitapahonso.com/
This class will be offered in-person only in July 2023.
Tuition:
$117.00
---
Class Length:
2 Days
---
Course Sections — Fall 2023
Luci Tapahonso

Lloyd Kiva New Welcome Center Board Room

Day

Sat, Sun

Time

9:30 AM - 3:00 PM MT

Dates

Oct 14, 2023 to Oct 15, 2023