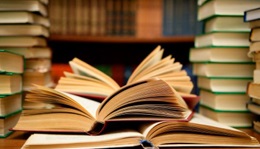 Poetry in Practice II
This is a writing- and workshop-focused eight-week intensive course for writers who are seeking to push their creative boundaries, develop new work, share and receive feedback, and deepen their poetry practice. Students will be writing and sharing poems every week for group discussion. This is appropriate as a follow-on course for those who previously took Poetry in Practice or those who have previous experience writing and workshopping poetry. After the first class, each student will be expected to bring one new, original poem each week to share.
Jennifer Elise Foerster [Muskogge (Creek)] is the author of two books of poetry, Leaving Tulsa (2013) and Bright Raft in the Afterweather (2018), and served as the Associate Editor of the recently released When the Light of the World Was Subdued, Our Songs Came Through: A Norton Anthology of Native Nations Poetry. She received her PhD in English and Literary Arts at the University of Denver and her MFA from the Vermont College of the Fine Arts; she is an alumna of the Institute of American Indian Arts. She Foerster grew up living internationally, is of European (German/Dutch) and Mvskoke descent and is a member of the Muscogee (Creek) Nation of Oklahoma.
Cost: $100.00 Current IAIA undergraduate and graduate students will pay $40. Current IAIA employees, alumni, and Seniors 65+ will pay $80. If discount does not appear at checkout, contact CE Manager before you pay. This twelve-hour course is eligible for 1.2 Continuing Education Units (CEU's).
Tuition:
$100.00
---
Class Length:
6 Weeks
---
Course Sections — Fall 2023
Jennifer Foerster

online

Day

Mon

Time

5:00 PM - 7:00 PM MT

Dates

Oct 16, 2023 to Nov 20, 2023