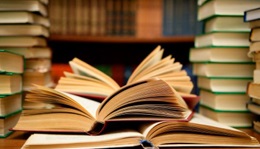 Effective Teaching for Novices & the Experienced
This course aims to prepare you for teaching in Continuing Education, Higher Education, or community educational settings. Group discussions, activities, and readings will introduce you to practical approaches for engaging students and facilitating learning in both online and in-person venues. We will discuss effective methods for building an inclusive community in the classroom and shaping your instruction to support a range of learning styles. Whether you are a novice or experienced teacher, this course will help you develop new skills, expand your instructional toolbox, and deepen student learning in your courses. This twelve hour Continuing Education course fulfills 1.2 Continuing Education Units (CEUs).
Jennifer Elise Foerster is the author of two books of poetry, Leaving Tulsa (2013) and Bright Raft in the Afterweather (2018), and served as the Associate Editor of the recently released When the Light of the World Was Subdued, Our Songs Came Through: A Norton Anthology of Native Nations Poetry. She received her PhD in English and Literary Arts at the University of Denver and her MFA from the Vermont College of the Fine Arts; she is an alumna of the Institute of American Indian Arts. She Foerster grew up living internationally, is of European (German/Dutch) and Mvskoke descent and is a member of the Muscogee (Creek) Nation of Oklahoma.
This course is eligible for discounts for current students (60%) and Alumni and Seniors age 65+ (20%). Contact the Continuing Education Manager at 505-424-2308 with proof of eligibility for the Discount coupon to enter before you submit payment.
Tuition:
$125.00
---
Class Length:
19 Weeks
---
This course is currently
unavailable
.
To place yourself on a wait list for this course, please contact
parmstrong@iaia.edu.
Course Sections — Fall 2022
Jennifer Foerster

online

Day

Wed

Time

12:00 PM - 1:00 PM MT

Dates

Sep 21, 2022 to Jan 11, 2023

This course is currently unavailable.