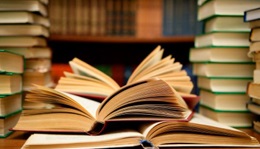 Words of the People: Zêdan Xelef
Words of The People is an Indigenous Language Creative Writing Workshop with craft talks and readings in Tulsa, Oklahoma funded by the Tulsa Artist Fellowship and the Interchange Art Grant from the Mid-America Arts Alliance. The Native Arts and Cultures Foundation also supported the development of this gathering, which serves as an expansion of Chelsea Tayrien Hicks' Words of the People classes offered through IAIA's Continuing Education in the past. Words of the People is a four-day gathering centering creative writing workshops for indigenous language writers to develop their work through instruction in a genre of their choice: poetry, prose, or translation. The workshops take place at the Tulsa Artist Fellowship's Archer Studios, 109 North M.L.K. Jr Blvd, in downtown Tulsa, Oklahoma every morning Oct. 26-29, 2022 from 9 to noon. All four days of morning workshops are followed by afternoon craft talks, publisher meetings, and language-based immersion activities. (https://wtpgathering.org/)
Facilitator Zêdan Xelef is a multilingual poet, translator, and culture preservationist who grew up in the Êzîdî community in Shingal mountains where he herded four goats with three other cousins. He is the translator of Frog and Toad into Kurmanji, and his work previously appeared, among others, in LA Review of Books, Words Without Borders, World Literature Today, Tripwire Journal, and Poetry. He is the writer of A Barcode Scanner (Kashkul Books 2020/Gato Negro Ediciones 2022) whose title poem was adapted into a poetry film of the same title, by Shook, that received the Best Award for Tolerance at the 2020 ZEBRA Poetry Film Festival in Berlin.
This 2-day session is in-person in Tulsa, OK and live online. Participants will be awarded .6 CEUs for 6 hours via digital badge and PDF certificate.
Words of the People is offering seven scholarship to writers registered to attend in-person workshops in Tulsa, OK. Go to https://wtpgathering.org/ for details.
Tuition:
$15.00
---
Class Length:
3 Weeks
---
Course Sections — Fall 2022
Chelsea Hicks

online

Day

Wed, Thu

Time

9:00 AM - 12:00 PM MT

Dates

Oct 26, 2022 to Oct 27, 2022