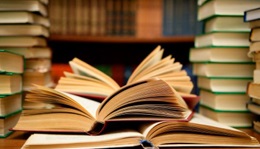 Time Management for Your Art Business
Peter Drucker, the father of management thinking said "until we can manage time, we can manage nothing else." Are you an entrepreneur or have thought about starting a business but are in a race against time and are struggling to get your everyday tasks done? With COVID, has it felt as though the distractions in your life have gotten worse and you are not able to get as much as done as you used to? Are you employed or a stay home parent trying to juggle work, teaching, and keeping your sanity? Have you gone back to work and are struggling to keep up?
If you are struggling with your time management or simply wanting to improve your time management skills, join IDRS and Camille Koster for a webinar from the principles of the book "Time Management in 20 Minutes A Day."  In this session, you will learn time management strategies that will assist you in all areas of your life
Camille Koster (Cherokee) serves as the Youth Program Manager Indian Dispute Resolution Services (IDRS). Previously Camille served as the Chief Operating Officer of Girl Scouts of Eastern Oklahoma. Camille has also run an AirBnB for the last 4 years and has been a Superhost for 13 consecutive quarters. She has a Masters Degree in Organizational Management and is a US Navy Veteran.
Cost $25. Current IAIA undergraduate and graduate students will pay $10. Current IAIA employees, alumni, and Seniors 65 will pay $20. If discount does not appear at checkout, contact CE Manager before you pay. This one hour course is eligible for .1 Continuing Education Unit (CEU').
Tuition:
$25.00
---
Class Length:
1 Days
---
Course Sections — Spring 2023
To Be Selected

online

Day

Thu

Time

5:30 PM - 6:30 PM MT

Dates

May 11, 2023 to May 11, 2023