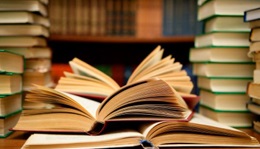 Indigenous Entrepreneurship
This program is designed for students wanting to start or operate an art or creative business that incorporates Native American culture and identity. We combine an innovative approach to entrepreneurship tailored for creatives who work in the arts and design sectors. Students explore the business foundation, business model, sales strategies, finance, and marketing concepts. This program not only prepares students for the entrepreneurial challenge of starting, operating, marketing, and pitching a business effectively but also empowers them to enter the business world confidently with a distinct plan. Included are additional offerings to ensure the highest level of success in students, such as tailored support by our faculty, marketing tools, templates, mentorship, and more. This class welcomes anyone who would like to learn a Native-centric approach and avoid cultural appropriation, regardless of their heritage.
Co-instrucors: Alice Loya and Kelly Holmes. www.creativestartups.org
Alice Loy, co-founder of Creative Startups is widely recognized as a driving force behind the global creative entrepreneurship movement. Kelly Holmes (Miniconjou Lakota) , sole proprietor of Native Max magazine, which recently celebrated its 10-year anniversary, started her first LLC when she was only 18 years old.
Cost: $117. Current IAIA undergraduate and graduate students will pay $47. Current IAIA employees, alumni, and Seniors 65+ will pay $94. If discount does not appear at checkout, contact CE Manager before you pay. This fourteen-hour course is eligible for 1.4 Continuing Education Units (CEU's).
Tuition:
$117.00
---
Class Length:
8 Weeks
---
Course Sections — Spring 2023
To Be Selected

online

Day

Tue

Time

5:30 PM - 7:30 PM MT

Dates

Feb 21, 2023 to Apr 11, 2023