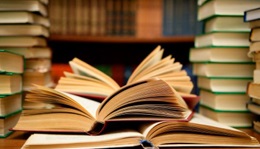 Poetry & Indigenous Activism
This course will focus on the poems of social/political/ecological activism by Indigenous \Poets from the United States. Each week we will read and discuss several poems from Native women poets from different eras and regions, considering how the craft and content of the poems engage in or call for social and political change. Considering the many facets of "activism" will be a guiding topic as we engage in these readings and discussions. Our discussions will explore how poetry may be a form and means for activism, resistance, or protest, and how we might turn to poetry as a way of actively participating in our current global issues. The course will also offer activities and exercises inspired by the readings to help us engage with these poems, with one another, and with ourselves as creative readers, writers, and thinkers. Participants need not have prior experience in reading or writing poetry. This twelve hour Continuing Education course fulfills 1.2 Continuing Education Units (CEUs).
Jennifer Elise Foerster is the author of two books of poetry, Leaving Tulsa (2013) and Bright Raft in the Afterweather (2018), and served as the Associate Editor of the recently released When the Light of the World Was Subdued, Our Songs Came Through: A Norton Anthology of Native Nations Poetry. She received her PhD in English and Literary Arts at the University of Denver and her MFA from the Vermont College of the Fine Arts; she is an alumna of the Institute of American Indian Arts. She Foerster grew up living internationally, is of European (German/Dutch) and Mvskoke descent and is a member of the Muscogee (Creek) Nation of Oklahoma.
This course is eligible for discounts for current students (60%) and Alumni and Seniors age 65+ (20%). Contact the Continuing Education Manager at 505-424-2308 with proof of eligibility for the Discount coupon to enter before you submit payment.
Tuition:
$125.00
---
Class Length:
9 Weeks
---
Registration for this course for Fall 2022 is currently
closed
.
Registration for Spring 2023, Session CE2 courses will open Sunday, January 22nd, 2023 at 12:00 AM MT.
Course Sections — Fall 2022
Jennifer Foerster

online

Day

Thu

Time

5:00 PM - 6:30 PM MT

Dates

Sep 8, 2022 to Nov 3, 2022

Registration for this class is closed.