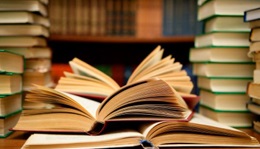 Words of the People: Ofelia Zepeda
Words of The People is an Indigenous Language Creative Writing Workshop with craft talks and readings in Tulsa, Oklahoma at the Tulsa Artist Fellowship's Archer Studios, 109 North M.L.K. Jr Blvd. It is an expansion of Chelsea Tayrien Hicks' Words of the People classes offered through IAIA's Continuing Education in the past. (https://wtpgathering.org/)
Facilitator Dr. Ofelia Zepeda is Tohono O'odham and Regents Professor of Linguistics at the University of Arizona, and recipient of the MacArthur Fellowship for her nationally and internationally known work in American Indian language education, and recovery. She wrote the first pedagogical grammar on the Tohono O'odham language, A Tohono O'odham Grammar. She is director of the American Indian Language Development Institute (AILDI) a 40-year institute serving the needs of Native American language educators, researchers, and activists. She is currently a member of the International Taskforce for the UNESCO International Decade of Indigenous languages (2022-2032).
Ofelia writes in both O'odham and English and has three books of poetry, Ocean Power: Poems from the Desert, Jewed I-hoi/Earth Movements, and Where Clouds are Formed. In 2019 was the poet collaborator on the project, Where Clouds are Formed: A photographic essay, on the U.S. border as it intersects Tohono O'odham lands. In 2021 her work appeared in, When The Light of The World was Subdued, Our Songs Came Through, edited by Joy Harjo, U.S. Poet Laureate.
This 2-day session is in-person in Tulsa, OK and live online. Participants will be awarded .6 CEUs for 6 hours via digital badge and PDF certificate.
Words of the People is offering seven scholarship to writers registered to attend in-person workshops in Tulsa, OK. Go to https://wtpgathering.org/ for details.
Tuition:
$15.00
---
Class Length:
3 Weeks
---
Course Sections — Fall 2022
Chelsea Hicks

online

Day

Fri, Sat

Time

9:00 AM - 12:00 PM MT

Dates

Oct 28, 2022 to Oct 29, 2022