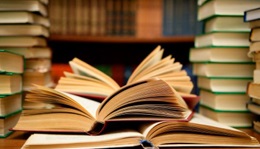 Southwest Growing Methods
IN-PERSON ONLY: Attendees will learn about waffle beds, lasagna beds, irrigation, and soil improvements. Participants will transplant seedlings in the IAIA garden, lasagna beds, raised beds, and spiral garden. Participants will gain knowledge and hands-on experience preparing a garden, planting, irrigation, hot compost, and mulching.
YOUR INSTRUCTORS:
Paul Quintana II (Cochiti Pueblo) is a multi-faceted artist and agriculturist. Paul has grown food in his ancestral homeplace from the time he could walk and has mentored several farmers in traditional growing calendar and methods.
Paul is part of the Land-Grant team at the Institute of American Indian Arts in Santa Fe, New Mexico where fosters growing spaces for Indigenous plants and leads a campus restoration project. Paul also serves as IAIA Basketball Coach.
Teresa Kaulaity Quintana (Kiowa) is a wife, mother, auntie, descendant of warriors, multi- faceted artist, and agriculturist. Teresa feels growing and decolonizing Indigenous plants is living art that can empower communities and future generations. The simple beauty in nature or mankind inspires her. She believes art has the power to educate, inspire, raise awareness of injustice, and be the consciousness of a society.
Teresa is a part of the gardening team, operations, instruction, and outreach for all things related the campus demonstration garden and greenhouse, at the Institute of American Indian Arts in Santa Fe, New Mexico. She thrives in encouraging and fostering an environment where Native students can reach their full educational potential.
Teresa received her bachelor's in fine arts, Studio Arts from the Institute of American Indian Arts in 2013. She currently serves as the Land-Grant Program Associate, IAIA Staff Council Chair, and Associated Student Government Advisor at the Institute of American Indian Arts.
Tuition:
$50.00
---
Class Length:
1 Days
---
Course Sections — Spring 2023
Team Taught

IAIA Garden

Day

Sat

Time

9:00 AM - 12:00 PM MT

Dates

Apr 29, 2023 to Apr 29, 2023