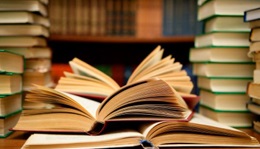 Essay: The Lyric Prose
The essay can be defined as a short piece of writing within a particular subject that contains ideas using a linear arc in narration. The lyric essay is a hybrid form of retelling story through a poetic voice by way of an essay that reveals autobiographical narratives of personal discourse, intwined with figurative language that utilizes other forms of poetic devices. To recounter these moments, the students will revisit moments that may trigger, may transform, may heal from lived-experiences that inhabit a creative space to form a healing environment. This class will focus primarily on personal narrative.
This eighteen hour Continuing Education course fulfills 1.8 Continuing Education Units (CEUs) which will be awarded via digital badge and PDF certificate.
This course is eligible for discounts for current students (60%) and Alumni and Seniors age 65+ (20%). Contact the Continuing Education Manager at 505-424-2308 with proof of eligibility for the Discount coupon to enter before you submit payment.
Byron was a mentor for the Emerging Diné Writers, for two summers at Navajo Technical University, in Crownpoint, New Mexico. As a graduate student, Byron worked for the Upward Bound Program at the University of Colorado in Boulder, CO, for two summers, where he taught the creative voice to Indigenous high school students (2013 and 2015). Currently, Byron is working on a memoir, based on a collection of essays emanating his life as a Diné, using lyric essay. His works have been featured in anthologies and journals, throughout online literary websites, and hardback publications. Byron's publications are included in all three genres: Fiction, Nonfiction, and Poetry.
Tuition:
$150.00
---
Class Length:
6 Weeks
---
Course Sections — Fall 2022
Byron Aspaas

online

Day

Tue, Thu

Time

4:00 PM - 5:30 PM MT

Dates

Oct 4, 2022 to Nov 13, 2022